Pepperl+Fuchs Comtrol hardware provides the most dependable device connectivity to PMS vendors, hotel management, and guest service systems on the market today. Whether device connections are serial, Ethernet, or a combination, our hardware products provide the necessary gateways, serial port cards, and hubs to overcome even the most complex connectivity challenges.
DeviceMaster® Serial Gateways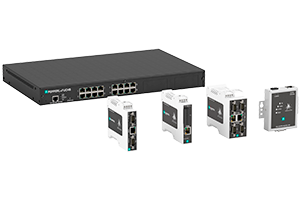 DeviceMaster Serial Device Gateways provide instant TCP/IP connectivity to your hotel serial GSS devices. They extend the use of legacy PBX, call accounting, key, and POS systems' useful life and avoid costly capital expenditures to replace functioning technology.
DeviceMaster serial gateways are available in 1-, 4-, 8-, or 16-port configurations with panel or cabinet mount options.
RocketPort® Multiport Serial Cards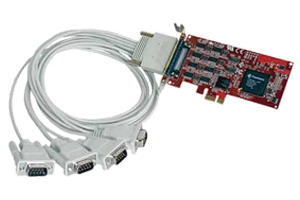 RocketPort multiport serial cards are high-performance expansion cards. They provide a variety of options for connecting and communicating with your devices including low-profile or standard uPCI, PCI-X, or PCIe bus connectivity supporting RS-232, RS-422, and RS-485. The high-performance cards support baud rate speeds up to 921 kbps and works with Windows O/S and Linux kernels.
RocketPort multiport serial cards are available with 4- to 32-port interfaces.